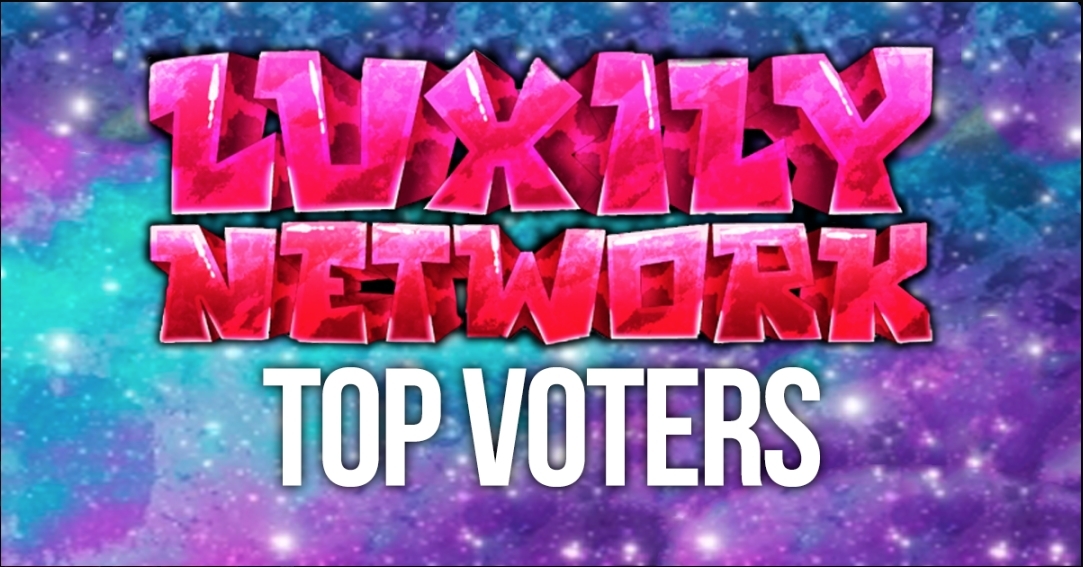 Monthly Top Voters:
This month was really hard for Luxily Network due to a lot of staff leaving and more players are getting on the server and new staff getting hired we had many things go wrong with the server. This month we are giving away a free rank of choice to the top player. This will encourage the players to vote more and get that FREE rank that they always wanted. Let the race begin 


| | | | |
| --- | --- | --- | --- |
| 1st |   | DarkDragon2019 | 187 Votes |
| 2nd |   |  xSip | 125 Votes |
| 3rd |   | Ryanmfd | 36 Votes |
| 4th |   | Fedge08 | 31 Votes |
| 5th |   | Das_Venom | 24 Votes |

How do I receive my coupon?
All Buycraft coupons will be sent via a direct message on this website. If you are one of the winners, please ensure your website username is the same as your Minecraft username, so we are able to find you! Please allow up to 24 hours to receive the coupon codes (Do note that the coupon codes are not sent out the exact same time this message is posted)! if you havent recieved your rewards please open a ticket in discord please.

Upcoming Month:
All of the monthly votes have now been reset, so start voting now for your chance to be a winner for next months Buycraft coupons! To vote for the server (and to view the current monthly top voters list) visit the following page Here. If multiple players obtain maximum amount of votes for the month, the winners are selected at random. Good Luck to everyone participating!

It was a really close race!

On a separate note the vouchers in march crate should be fixed!